Biggame hunts in Argentina on axis, red deer, puma, blackbuck and more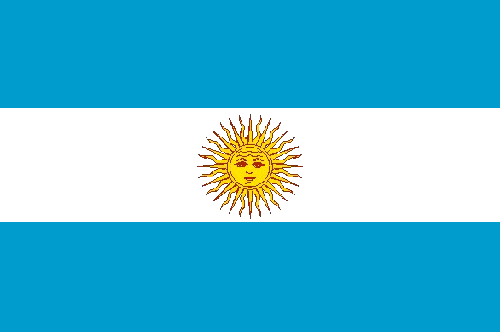 Argentina offers various types of big game, its own game and introduced game; Depending on the game species, the corresponding hunting area is chosen. Game is either stalked or hunted as driven hunt. Biggame hunting can take place in various landscapes such as the plains of Buenos Aires, the scrubland of La Pampa, the mountains of Patagonia or the north of the country. Argentina measures the trophies according to the international standards of SCI and CIC.
Hunting areas:
La Pampa
The hunting area includes various regions consisting of own farmland, concessions and private areas that my partner has leased for hunting. The main area is 450 miles (600km) away from Buenos Aires. The landscape is dry and shallow with some rocks. The fauna consists mainly of bushes, trees like calden or thorn bushes. Through the vegetation offers the game ideal habitats.
Accommodation:
The main farm offers 5 exclusive bungalows with 8 luxurious double rooms with bathroom. Satellite TV, mini bar, telephone, Internet access by WiFi, Jacuzzi and more are available on site. The main house offers a beautiful view of the Quehue valley, which can be viewed from the wooden terrace. Here in the main house also the social activities take place, it offers, inter alia, a living room with fireplace, a bar, dining room and a viewing platform and a observation tower. In addition, an airfield on the farm is suitable for aircraft such as Piper Navajo or Cherokee Six.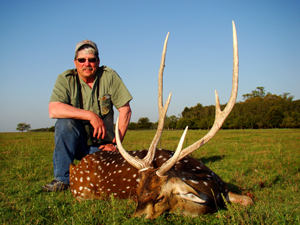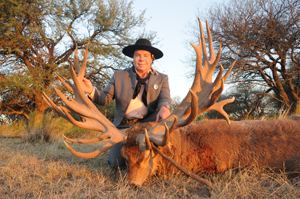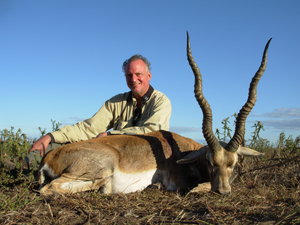 Activities outside the hunt
Horseback riding, ATV trips, photo safaris and shopping in the nearby town are some of the activities for the non-hunters.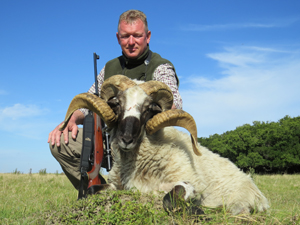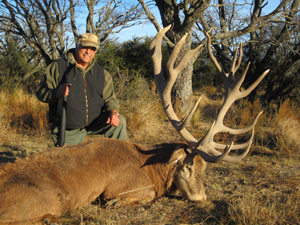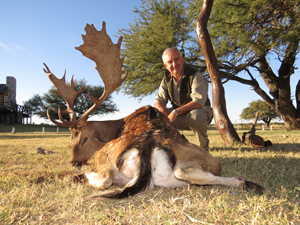 Hunting season
In Argentina, each region has its own hunting season and its own licenses. In spite of these different hunting seasons, Argentina can be hunted all year round with the exception of Dam and Red Deer, which are only hunted during the times when they wear their antlers. If you tell us your desired game species, we can send you corresponding regions and times on request.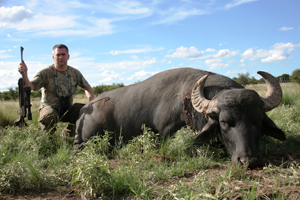 Game species
Here are some of the huntable game species:
red deer
Axis Deer
fallow deer
puma
Wild boar
water buffalo
More Horn Sheep
Pere David's deer
Blackbuck
Capricorn
European moufflon
Included in the price:
Spanish-speaking professional hunter
English translators
Field preparation of the trophies
Accommodation with full board and Argentinian quality wines
non alcoholic drinks
laundry service
Transport in the hunting areas during hunting with the off-road vehicle
Additional costs
Kill fee of trophies (except for special package with included game)
Flight and arrival
Insurance
preparation costs
alcoholic drinks
Sightseeing and tourist tours
Airport transfer from Buenos Aires to the lodge
Weapons import permits or loan weapons + ammunition
Hunting permits
Trophy shipping and export documentation
Import documentation for trophies in the home country
Non-Spanish speaking guide
gratuities
If you have questions or are interested in an offer for hunting hunting and hunting in Argentina, please contact us via Email or contact form.
All offered trips are arranged by us and carried out by our partners as organizers.