Northern Territory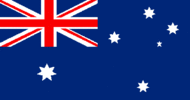 In Australia, we hunt with our partner on a more than 40000ha large Wildlifereserve. The reserve is an ideal habitat for large animal and plant life and various wildlife and is located on the tropical coast in the Northern Territory region. Right next door to Kakadu National Park, our partner offers some of Australia's best hunts, including water buffalo hunts, wild boar hunting and saltwater crocodile hunts in their own private area.
Water buffalo hunt
The game reserve has a very high number of buffaloes. The Australian buffaloes are very bullet-hard and comparable to the African cape buffalo, if not even harder. The recommended minimum caliber is 338 Win Mag. The buffalo hunt is carried out with the help of SUVs or ATVs, either fresh tracks are found crossing the street or you can see single bulls standing in the plane. After the buffalo is spotted, he is stalked on foot to get a better look. The shooting distance varies from 20 meters in the thick bush to 100 meters in the open planes.
The horns of a full-grown bull measure from tip to toe 95-105cm, with a length of 68-90cm per horn. The weight of a water buffalo is usually 700 to 800kg with exceptions of up to 1000kg.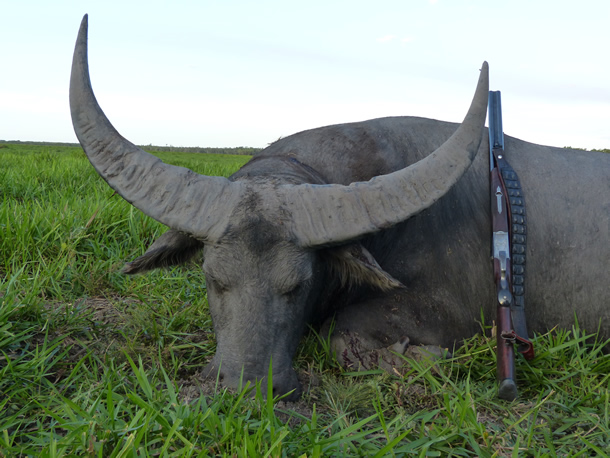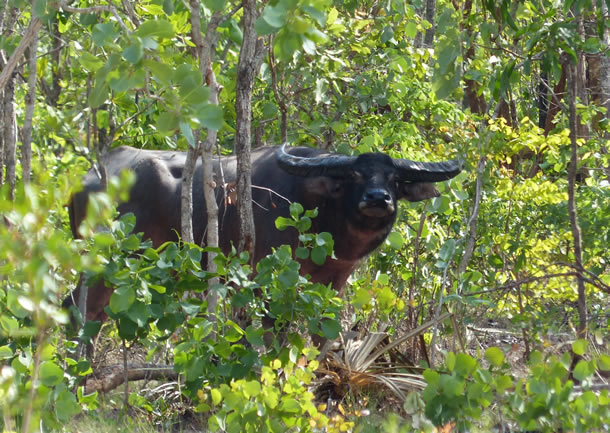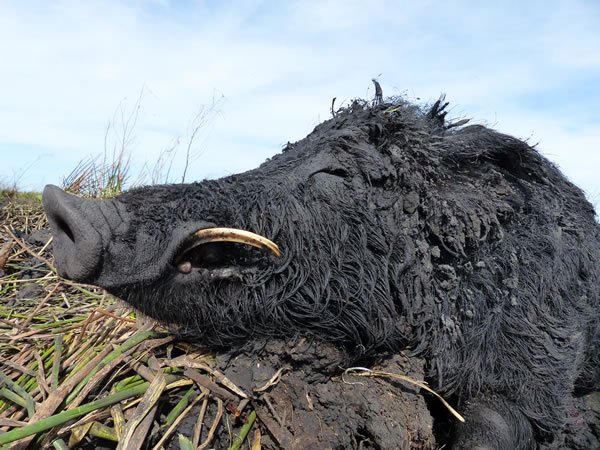 Wild boar hunting
Our partner has one of the highest populations of wild boar throughout Australia. It is not uncommon to see 100 or more pigs in one day. The hunts can be done very well as a supplement to the buffalo hunts.
The grassy plains are ideal habitats for the wild boar, which also weights of up to 140kg. The hunt is usually done early in the morning and late at night. The tusk length of the boar is exceptionally good and ranges from 15cm-25cm, the strongest hunted boar to date had 30cm (2005)!
Accommodation
The accommodations are all air conditioned and equipped with ensuite bathrooms. The on-site chef prepares meals including local venison, prime Australian beef steaks and Barramundi fish fillets. Meals such as breakfast and lunch can be taken both in the dining room and on the 270 degree terrace overlooking the plains.
Rental weapon
There are a number of rental weapons in different calibres available on site (Blaser, Sauer, CZ Brno, Ruger, Beretta), 375 H & H for buffalo, 308 for wild boar and 12 gage hunting shotguns. The weapons are each equipped with rifle scopes or optics.
If you want to bring your own weapon, we will help you with import permits.
Transport to the hunting area
Transport can take place both by road and by air charter. You will be picked up at the airport upon arrival or by the hotel. The journey takes about 2.5 hours from Darwin to the hunting area. If you are interested, a propeller machine can be chartered for an additional fee, then the journey time will be shortened to 25 minutes.
Hunting season
There is a year-round hunting season and the best time is from the end of April to the end of November. The best climate is from May to September during this time it is usually dry with a very low rain probability. Temperatures vary from 14 degrees at night to 32 degrees during the midday sun. The Australian summers are hotter and wetter.
Hunting arrangement
5 days all-inclusive package Buffalo Safari
Included in the price:
5 hunting days
Accommodation, food and drinks, all inclusive
1 trophy buffalo bull
Airboattour and waterfowl hunting
Lending weapon and ammunition
All transfers from Darwin to Hunting Area (Carmor Plains) and back
Skinning, salting and drying the capes if desired
Trophy preparation and packaging
Not included in the price
Processing fee 150 Eur
Flight to Darwin
Companion per day 180,00 Eur
Trophies shipping
gratuities
Personal expenses
more kills
buffalo bull
Wild boar
Banteng
Scrub bull
Wild goat (requires charter flight – small helicopter, 2 hunters 1900.00 Eur, large helicopter, 3 or 4 hunters 2400.00 Eur)
If you have any questions or are interested in an offer to hunt in Australia, please contact us via Email or contact form.
All offered trips are arranged by us and carried out by our partners as organizers.