In Poland, with our partner, we can arrange popular driven hunts as well as individual hunts for trophy game. During the hunts the wishes of the individual guest are discussed, so that we select the areas depending on the desired trophy.
Hunting grounds
Our partner owns hunting grounds in western and central Poland, which are among the best in Poland.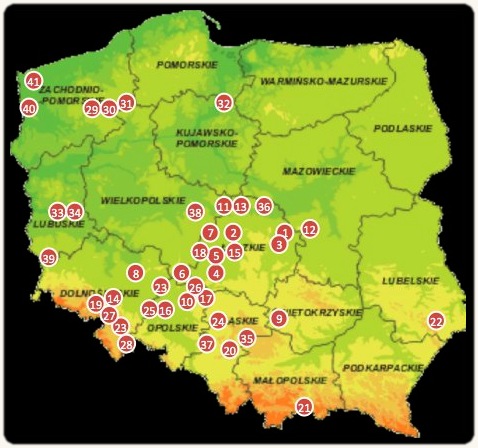 Accommodation
During your stay interpreters will be at your disposal to do everything they can to make you feel comfortable in Poland. Our customers are offered comfortable accommodation in forest houses or guest houses with full catering and service. The food consists of tasty traditional Polish cuisine. The accommodations are located in picturesque Polish countryside.
Game species
In Poland we can offer hunting for red deer, fallow deer, roebuck and wild boar using different areas depending on the game species.
For red deer hunt we would recommend 3 state areas. If you want to shoot very strong deer, I would recommend the state reserve Wielun, where you usually shoot the deer up to 10kg. A hunting ground where you can shoot 7-8kg deer is Smardzewice and a third area (5-6kg) deer is Kluczbork – for Kluczbork we have a package price. All three are very good. In Wielun and in Smardzewice are the hunting lodge. The rutting starts on the 10th of September and lasts until about 30.
For roebuck hunting my partner has different areas. If you want to shoot strong bucks, you should hunt in the hunting cooperative Rolnik, where you can shoot bucks up to even 700g net. In Smardzewice there are also bucks up to about 350 g net. Another area is called Poddebice. In Poddebice are also good roebuck hunts. The best time to roebuck hunting is in May or early August in the rut time.
For fallow-deer hunting, the state areas Poddebice and Kup are available. In Poddebice you shoot very strong fallow deer, up to 3,5kg and in KUP up to 2,5kg. In Kup you could hunt package.
Driven hunts are e.g. in the state district KUP and Kluczbork, where very good hunts are organized. Two days would be spent hunting in Kup and one day in Kluczbork. Normally you shoot 20-30 pieces of game a day per group. The area is very rich in game and also very large. The hunting organization takes place at the highest level. The area is about 3 hours drive from the German-Polish border and to be reached by highway. The accommodation is located near the area, is very cozy. Each room has a bathroom. The food is excellent.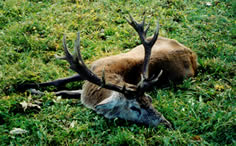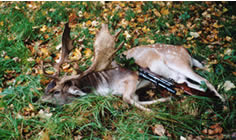 Climate:
The climate in Poland is very similar to that in Germany and is characterized by the transition between oceanic and continental climates, with temperatures cooler in summer, but winters are not so cold and relative Moisture on.
If you have any questions or are interested in a offer for hunting trips and hunting in Poland, please contact us via Email or contact form.
All offered trips are arranged by us and carried out by our partners as organizers.