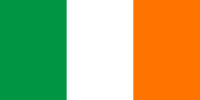 In Ireland, we offer the hunt for sika deer with our partner. Hunting Sika in Ireland differs from hunting in other European countries. The Sikas live in free in the Irish forests and countryside. The Sika is very shy and likes to hide in the undergrowth and is therefore also called black phantom. In Kerry, the little creatures live in the dense forest and come out of the forest in the early morning and late evening. The best hunting season is for rutting as the deer are very active at this time.
Hunting in Ireland can be challenging, so good fitness is an advantage. However, we will tailor the hunt to the needs of the guest so that everyone has the opportunity to hunt successfully.
hunting ground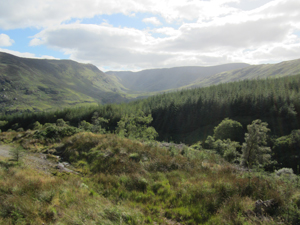 The hunting area is located in County Kerry in southwest Ireland (http://www.discoverireland.ie/Places-To-Go/kerry). The hunt takes place near the town of Kenmare at the foot of Kenmare Bay and Beare Island. Kerry is one of the most beautiful areas of Ireland with many mountains, lakes and small villages.
The hunting area is over 4000ha with a mix of new forest and old forest stands. The two professional hunters on site know the areas very well and will do everything that the hunter gets his booked wild species.
Hunting and arrival
The hunt is carried out from Monday to Wednesday as a 3 day trip. The hunter arrives on Sunday in Ireland, Monday to Wednesday is hunting and on Thursday the departure takes place. The Sikas in Kerry do not live in the dense forest like in Scotland on the mountains / hills. When hunting Sika, it is important that the hunter knows his weapon and ammunition, since the shooting distance can be up to 200-250m. Binoculars ideally with a rangefinder is a must have for sika deer. Due to the sometimes further shots is recommended to have a fast-moving caliber, the minimum caliber in Ireland is .22-250. The hunt for Sika takes place as a combination of seating and stalking.
There are direct flights from Germany and other EU countries to Dublin and Cork. Cork is 1.5 hours from the hunting area and Dublin Airport is 4.5 hours away from Hunting area.
Accommodation
Accommodation is in a B & B guest house in Kenmare. The Irish pubs in the village have live music almost every night. arms import
Hunters who want to bring their own weapon to Ireland must be in possession of an European Firearms Pass (EWP) as well as a hunting insurance. The EWP must be originally sent to Ireland to apply for the weapons and hunting license. The pass must be in Ireland at least 8 weeks before the hunt
Game species
Sikahirsch, Wildziege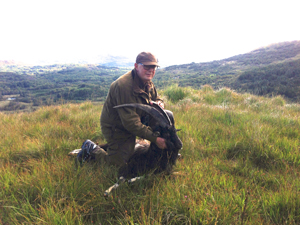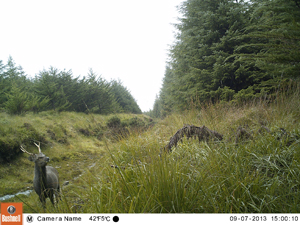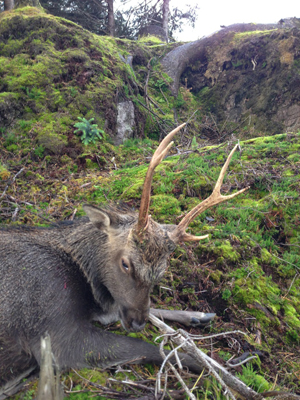 Hunting season:
Sikadeer hunting season is from September to December (rutting from mid-September to the first week of November)
The hunting season on female sika deer from November to December
Climate:
Ireland is characterized by the Gulf Stream and thus has a generally milder climate which, however, has a higher proportion of precipitation compared to Central Europe. For hunting, you should therefore pack appropriate rain gear.
Below you will find the possible packages for hunts in Ireland:
All prices are based on a group of 4 hunters and are per person:
Sika Deer Hunt (September-October)
3 hunting days
2 stalks per day (morning, evening)
Hunting guide 2: 1
Accommodation in B & B (2 hunters per double room) including dinner
hunting license
Stalking permit
A sika deer without trophy limit
Combined deer and hind hunting (November-December)
3 hunting days
2 stalks per day (morning, evening)
Hunting guide 2: 1
Accommodation in B & B (2 hunters per double room) including dinner
hunting license
Stalking permit
A sika deer without trophy limit
Up to 3 pieces of hinds per hunter
Not included in the price
Processing fee 120 Eur
Flight to Ireland
Car rental / airport transfer to Kerry
travel insurance
Weapon import license 50 Eur
Hunting guide 1: 1 200Eur per day
Single room 25 Eur per day
If you have any questions or are interested in an offer to hunt and hunt in Ireland, please contact us via Email or contact form.
All offered trips are arranged by us and carried out by our partners as organizers.