In Finland, we provide game hunting for moose and whitetail deer. The moose hunt takes place here as a drivehunt with the moose dog in the region around Joensuu and the Whitetail hunting close to Tampere.
hunting areas
The hunt for moose takes place in Savoranta and other surrounding areas and is accessible via the airport Joensuu. There are several areas in the Tampere region for the Whitetail Deer hunting.
Wild species and hunting opportunities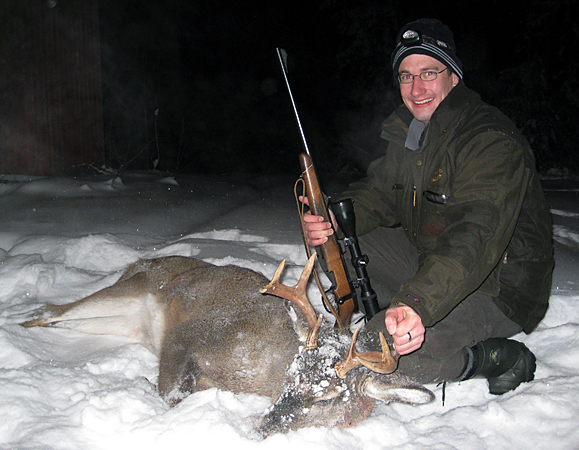 White-tailed deer hunting
For groups of 3-6 hunters the hunting is possible on Weiswedelhirsch. The hunt consists of 5 days / 3 hunting days incl accommodation with full board. The Weiswedeljagd takes place during the day as a driving hunt, which is combined morning and evening with Ansitz at suitable places.
hunting season
Whitetail Deer 1.11.-31.1
Moose hunting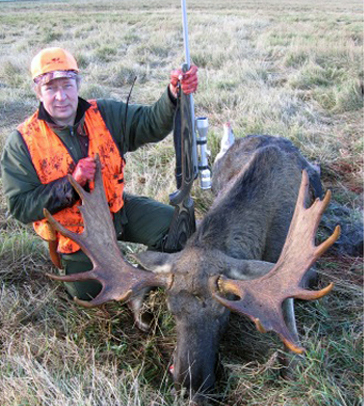 For groups of 2-max.6 hunters we offer the possibility of hunting moose. The hunt consists of 7 days / 5 hunting days including accommodation and full board. Elk hunting is offered in areas near Joensuu, Ramtasalmi and Savoranta. The hunt for moose takes place as a hunt with the elk dog, in which the hunters are integrated into the Finnish hunting groups.
hunting season
Moose 27.9.-30.11.
Included in the price for Finland:
Accommodation, full board and mostly sauna
Finnish hunting license
Hunting and leadership
Transfer in the hunting area
Not included in the  price:
Processing fee 120Eur
Airport transfer (included at Elch in Ramtasalmi / Joensuu area and Savoranta)
Trophy preparation and shipping
trophy fees
If you have questions or are interested in an offer of hunting hunting and hunt in Finland, please contact us via email or contact form.
All offered trips are arranged by us and carried out by our partners as organizers.