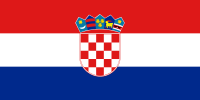 In Croatia we can offer mouflon, red deer, fallow deer and roebuck hunting with our partner. Depending on the game, the territories are located in different regions of Croatia, in total, my partner has hunting opportunities in 49 areas. Below you will find an overview of the game species / areas.
Mouflon hunting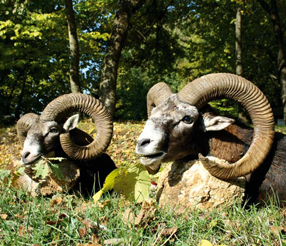 Croatia is the hunting country with one of the best mouflon stocks. We can offer hunting for mouflon in the area of ​​Senj and Slavonia. The trophies are very good and a stay of 3 hunting days is usually sufficient for the hunt. The journey to Senj is via Udine and Trieste on the highway.
Balkan chamois
The second interesting wild species in Croatia is the Balkan chamois. It is similar to the Alpen chamois but forms its own subspecies. We have various options in Croatia to hunt the Balkan chamois mostly in areas near the Adriatic coast.
Roebuck and red deer
In addition to strong mouflon Croatia also has good roe deer and red deer stocks which they can also hunt.
Direction ot Croatia
The journey can be either by car, most areas are easily accessible via highways from Germany and Austria or by flight to Zagreb.
Included in the daily fees
Organization of the hunt
Access to the area
hunting companion
Use of the hunting facilities and preparation of the hunting trophy for transport
In addition to the daily rates
Processing fee 120 Eur
The transport costs in the area
Accommodation, tips
Flight costs to Croatia (ca.160Eur) or arrival by car
airport transfer
Leihwaffe
Packaging and shipping of trophies
If you have any questions or are interested in an offer to hunt and hunt in Croatia, please contact us via email or contact form.
All offered trips are arranged by us and carried out by our partners as organizers.