Mauritius is a magical and wonderful country. This island has miles of white sandy beaches, eclectic dining, deep-sea fishing and some of the best resorts in the world. Mauritius also has one of the world's best golf courses.
Landscape:
Mauritius offers beautiful white sand beaches on the coast and a mountainous, partly wooded inner land where hunting takes place.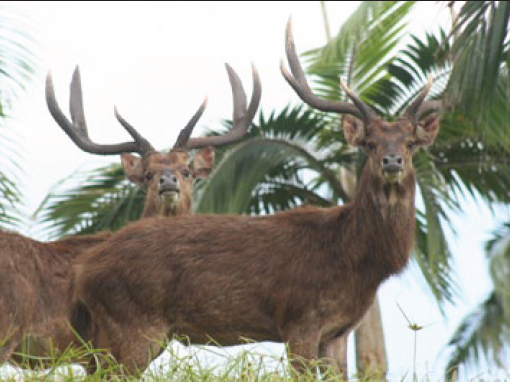 Hunting areas
We have 2 main hunting areas, one in the south at BelOmbre another in the west at Case Noyale. The areas are characterized by hills in which alternate wooded sections mix with open grasslands. The areas in BelOmbre are framed by large sugar cane areas and offer nice views of the Indian Ocean during the hunt. The area around Case Noyale is a bit drier compared to BelOmbre and is partly reminiscent of Namibian regions. While BelOmbre is almost continuously hilly with alternating mountains and valleys, Case Noyal offers both a small mountainous area and a larger plain where, in addition to the rusa and wildboar also a lot of small game can be found and hunted.
The hunt takes place mostly as a footstep hunt in which the Rusa stags are tackled in mountainous terrain.
Game species
Rusa stag, wild boar, hare, wild game
Types of hunting
In Mauritius, we offer both traditional driven hunt on rusa deer and wild boar, similar to a monteria in Spain, as well as stalking. The latter is especially suitable for strong trophy deer. In addition to the big game hunting Mauritius also offers opportunities on small game which we offer as a driven hunt.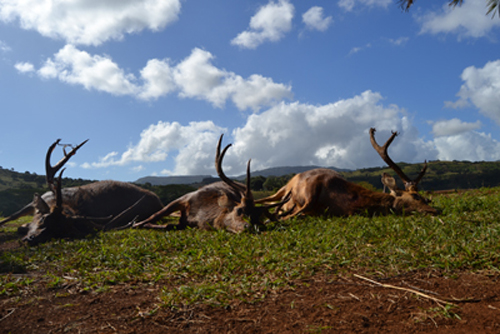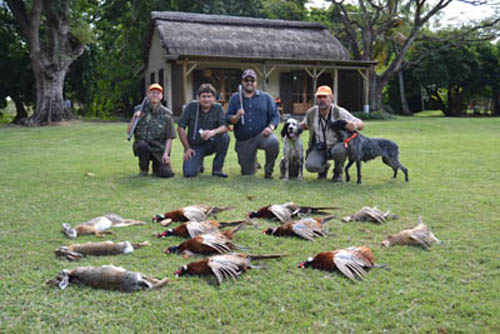 Accommodation:
Most of our hunters reside in 5 star luxury hotels and resorts equipped with 11 restaurants, 6 swimming pools, 5 bars, an international 18 hole golf course, a beach club and a castle restaurant. The hotels are only between 5 and 40 minutes from the hunting grounds, with the majority of the hunting grounds less than 10 minutes away from the hotels.
5 star hotel Heritage Awali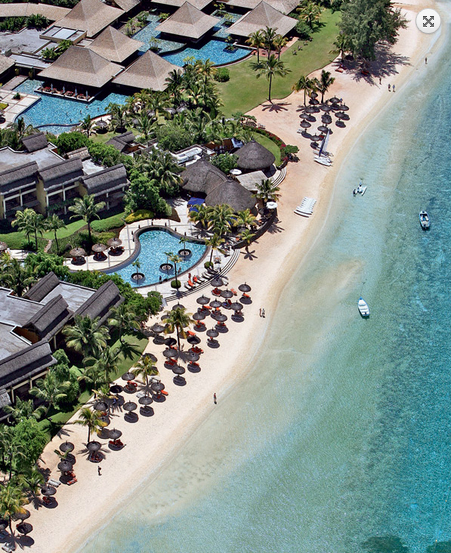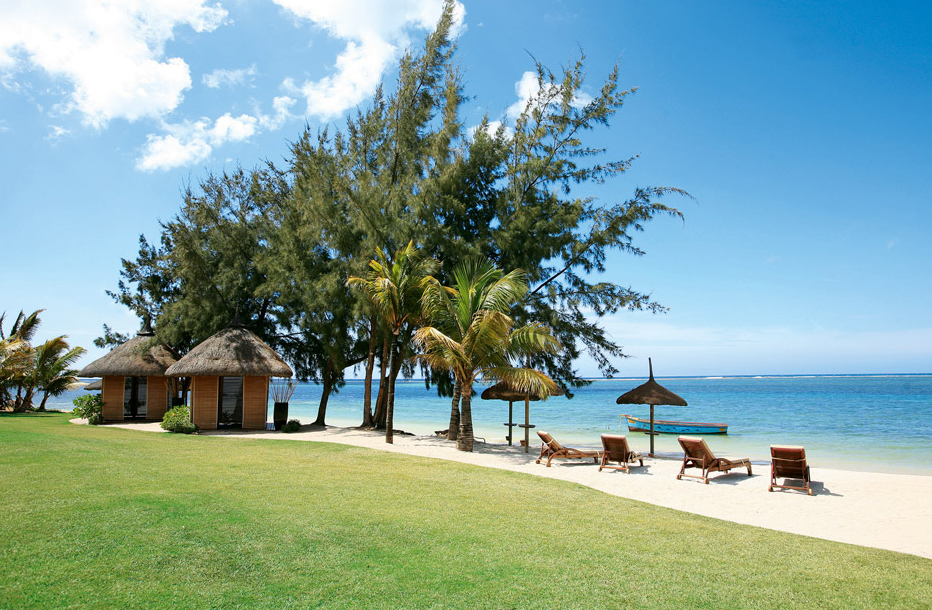 5 Star Hotel Heritage Le Telfair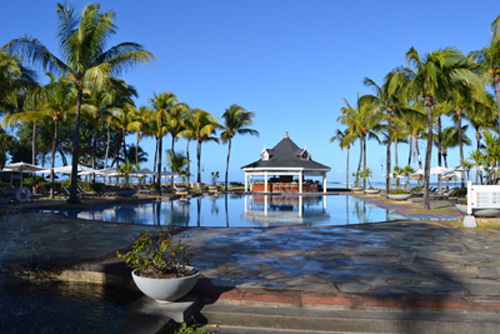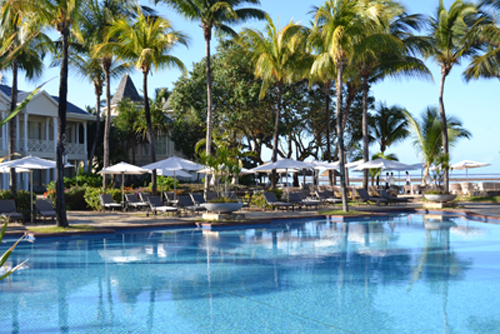 Alternatively, it is also possible to stay in the hunting camp directly in the area, this is especially suitable for groups or hunters who have planned purely hunting and no other activities.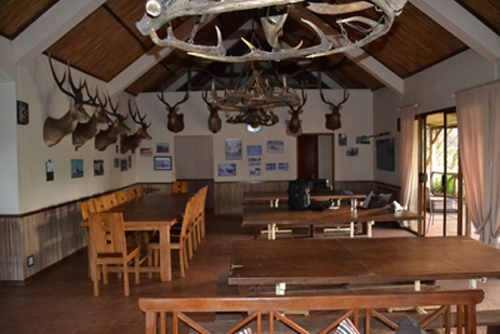 Rental weapons
Our partner has various local rental weapons such as Blaser R8, Sauer or Tikka with high-quality riflescopes .. We shoot only the best ammunition and do everything necessary to fulfill the wishes of our customers.
Climate:
The flat northern part of the island is extremely rain poor and warm. The same goes for the west coast. The higher regions in the island center with the city of Curepipe are cooler and often shrouded in fog or rain clouds. Temperature differences are around 6 ° C. The east coast is influenced by the steady breeze of the southeast trade, and is therefore slightly cooler than the north or the west. The hottest season is the European winter with up to 36 ° C, during the European summer, temperatures in Mauritius can drop to 15 ° C at night! The water temperature in the Mauritian summer is about 30 ° C, in winter it drops to 23 ° C. (Source: http://www.info-mauritius.com/)
Included in the price for Mauritius:
Welcome and transfer from and to the airport
Accommodation in "Deluxe Room" per couple, in 5 stars all inclusive or in 5 star luxury with half board, alternatively on request also accommodation in a hunting camp possible
Half board (breakfast and dinner without drinks), or all inclusive (3 meals and all drinks – alcoholic / non-alcoholic)
Transfer trips to the hunting grounds
4×4 vehicle during the hunting days, with 2 booked hunting days
Hunting license, hunting guide,
Rifle (Blaser R8, Sauer, Tikka), ammunition,
Trophy field preparation
Tax for game killed according to booking / contract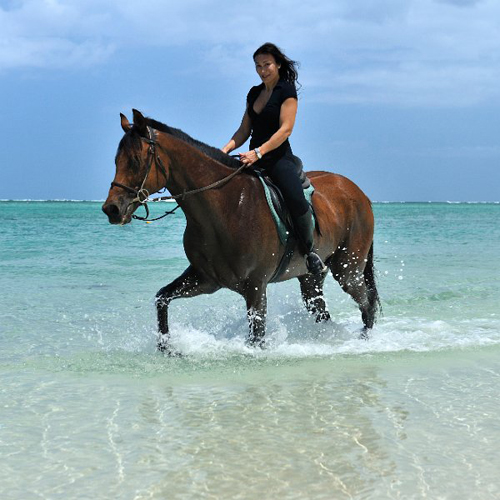 Not included
Processing fee 120 Eur
Accompanying non-hunting person in the hunting area: 100 Eur / per day / person
Drinks at half board
gratuities
Airfare to Mauritius (about 1000Eur)
Packaging and shipping of trophies
Further activities
Mauritius offers various other activities that can be booked on site:
Golfing is possible directly at the hotel
deep sea fishing
Guided diving and snorkeling tours
Various water sports
If you have any questions or are interested in a offer for hunting trips and hunting in Mauritius please contact us via Email or contact form.
All offered trips are arranged by us and carried out by our partners as organizers.